Your First Visit to Our Decorah Practice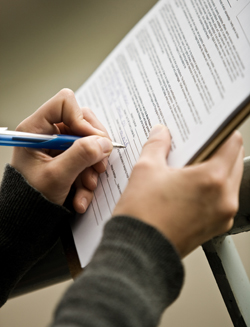 You can expect to be greeted with a friendly smile and a warm office atmosphere.
There will be some paperwork to fill out, which should only take 10 – 15 minutes to complete. Once the paperwork is complete you will have a consultation to discuss your health issue to see how we might be able to help you.
An exam will follow including: chiropractic, neurologic and thermographic tests to locate the cause of your problem. X-rays will be done if necessary to aid in your care. The exam won't hurt and will be very thorough to check out your spine and nerve system. When we have located the area of subluxation, (the problem area), you will receive a specific chiropractic adjustment to begin the process of helping the spinal interference.
After your adjustment you will be given some instructions for self care, and told what you might experience. You can expect your first appointment to last approximately 45 minutes. At the front desk the chiropractic assistant will answer any questions you might have and will schedule you for your next appointment.
---
Champion Chiropractic | (563) 382-1085